The Sierra Student Coalition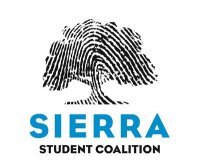 The Sierra Student Coalition (SSC) is a group of dedicated Illinois Wesleyan students interested in environmental sustainability at the campus, local and national level. SSC is the only completely student run "green" group on campus. Since its inception in May 2005, the SSC has conducted numerous work projects at local parks, trails and organic farms. The SSC is constantly working to make IWU a more environmentally-friendly campus. We also work to raise awareness of national and global issues through movie showings, petitions, and other campaigns.
If you are interested in the Sierra Student Coalition, feel free to come to a meeting. We meet every two weeks on Wednesdays at 8 p.m. in the Underground in the Memorial Center.
To subscribe to the SSC emailing list and receive information about our current campaigns, meeting times, and other news, visit
http://lists.iwu.edu/mailman/listinfo/ssc
Like us on Facebook at:
https://www.facebook.com/pages/IWU-SSC-Sierra-Student-Coalition/148440021880627
---