IWU Astronomy Expedition to Observe Solar Eclipse of 21 August 2017
by Thushara Perera

Early in the morning on the day of the Great American Eclipse, I and a team of current and former IWU students set off for Carbondale, IL to observe the total solar eclipse. The transportation was through a local company—Rasmussen Travels—owned by a former IWU physics student and my expenses were covered by the Mellon Center for Curricular and Faculty Development at IWU. We took with us a telescope and solar filters that belong to the IWU observatory and my personal DSLR camera. Below is a photo of our team and our instruments, at the SIU-Carbondale campus. We also brought with us a video recorder to document the experience.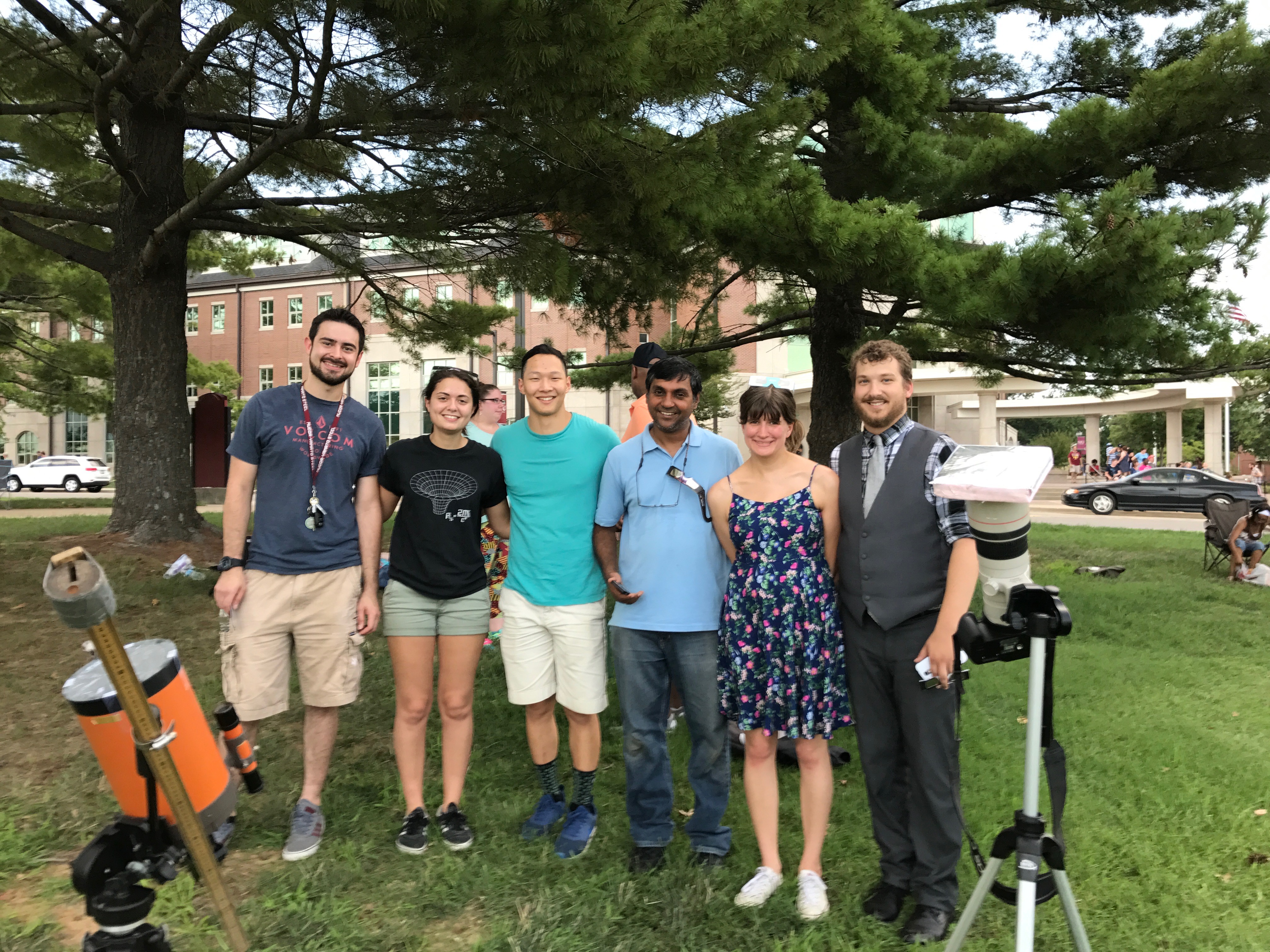 We got to the SIU campus and set up our instruments soon after the eclipse began (11:50 AM). The following photo was taken with a phone placed at the eyepiece of the telescope (using some exposure control).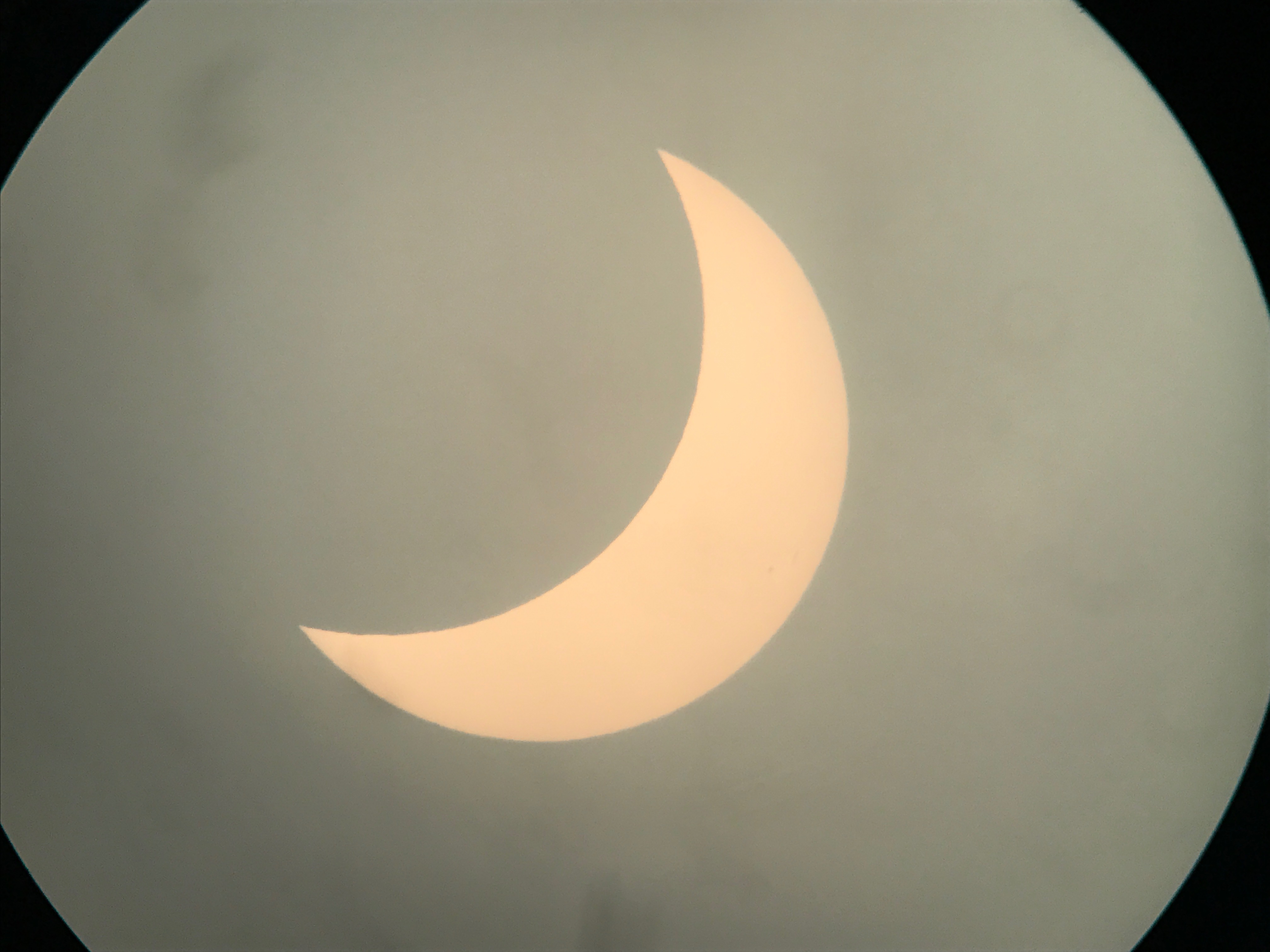 Although it was a sunny day in Carbondale, there were some clouds in the sky and, as a result, we almost did not get to witness the sun (and moon) at totality. However, due to sheer luck, the clouds parted for a minute or so during totality and we were able to witness the full glory of a total solar eclipse! The drama leading up to this event and other parts of our trip are documented in the short (8.5-minute) movie below.
One perception-related inaccuracy in the video is due to the fact that the video recorder adapts very well (too well) to low-light situations. As a result the background illumination during totality appears brighter than it was; it really was quite dark. Even so, our surroundings weren't truly as dark as during nighttime mainly due to a sunset-like glow on the horizon in all directions. This effect is due to the finite size of the moon's complete shadow (the umbra), which had an approximate radius of 35 miles in Carbondale. What we see as the "360-degree sunset" is the illumination of the sky (at distances in excess of 35 miles) in regions not experiencing the total eclipse.

Below are some of the photos we took during totality.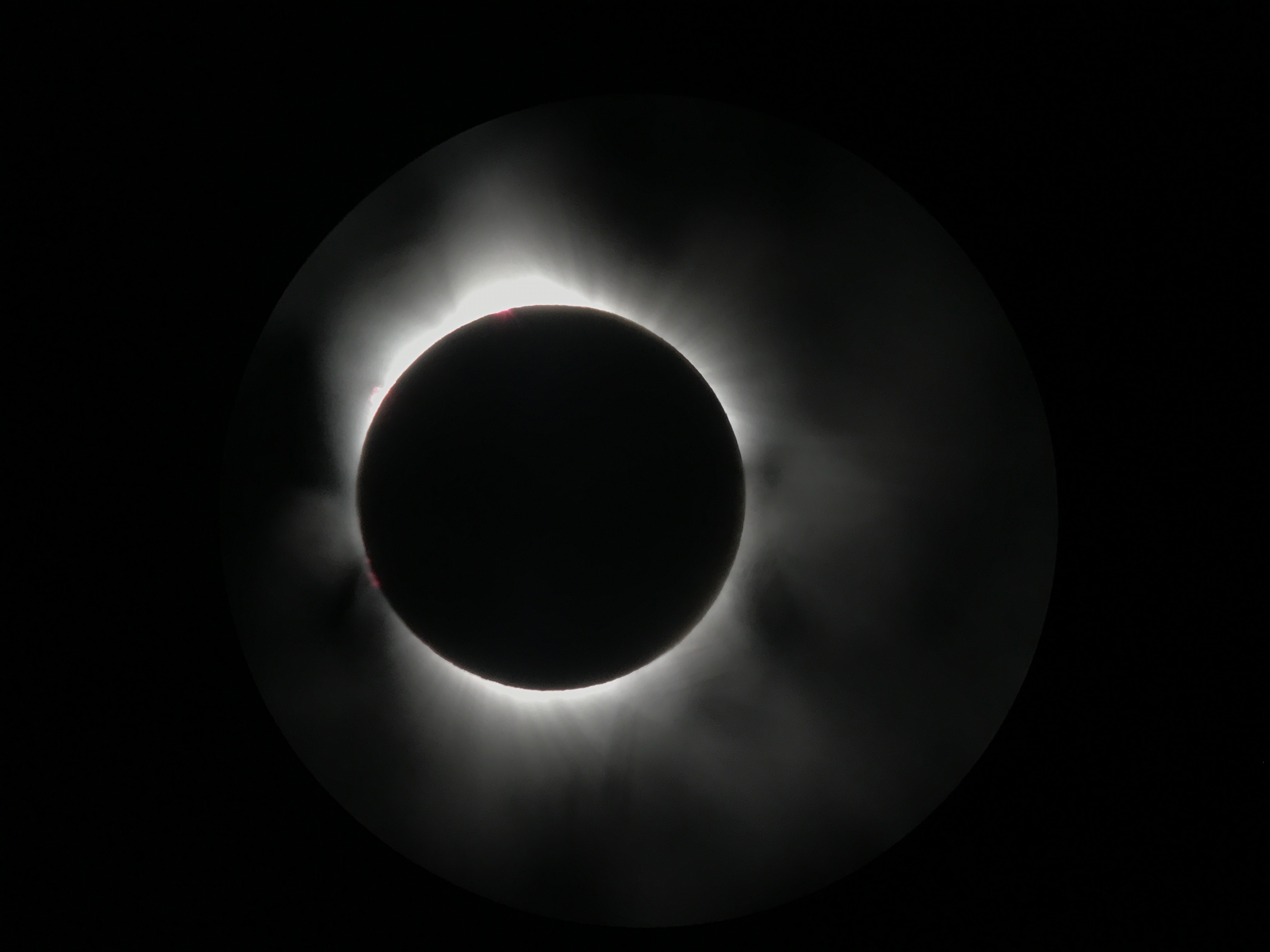 The following photos were taken just as the sun was re-emerging from totality.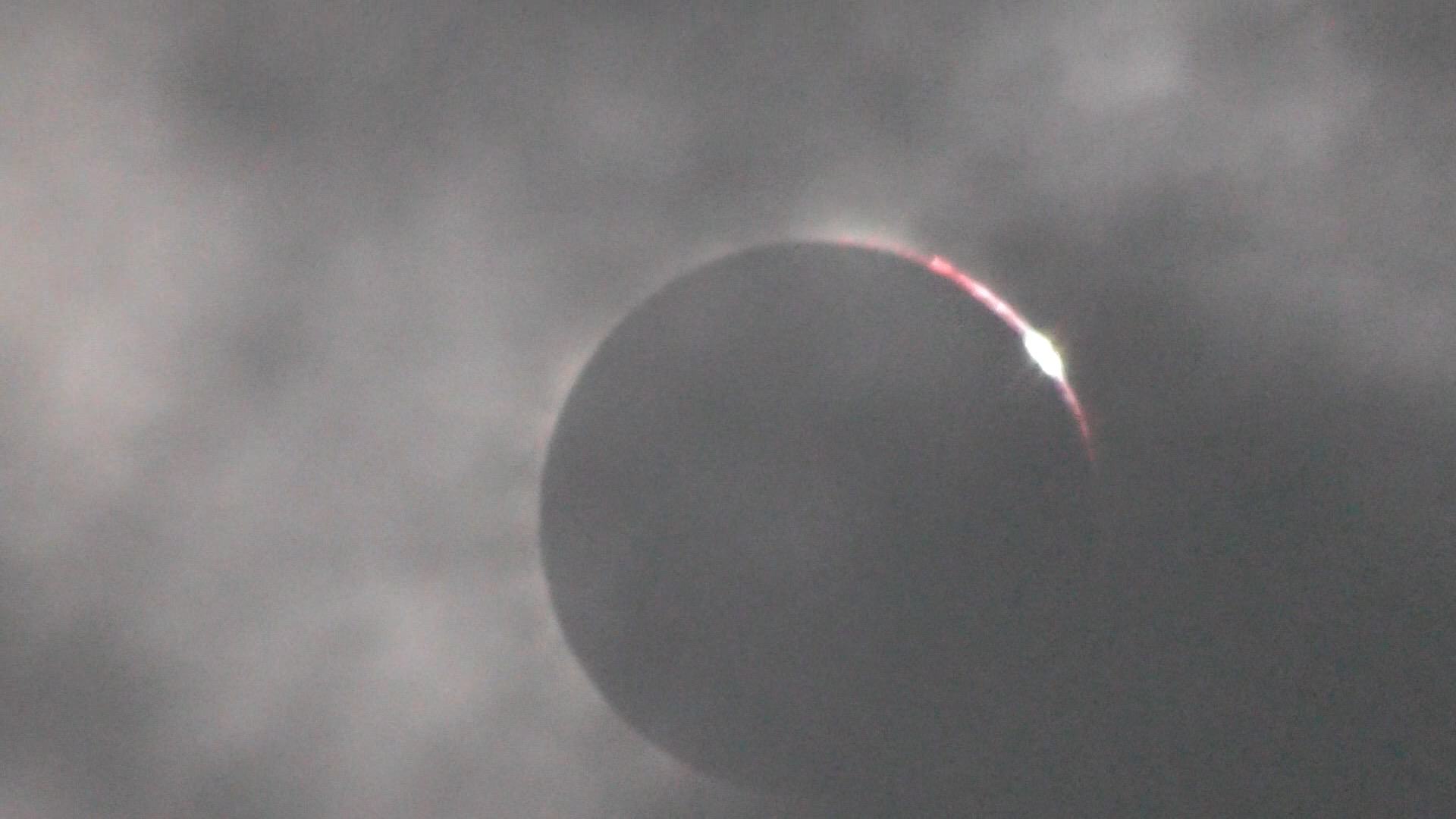 With the excitement of totality behind us we were able to take some good-quality photos of the partially eclipsed sun using the camera.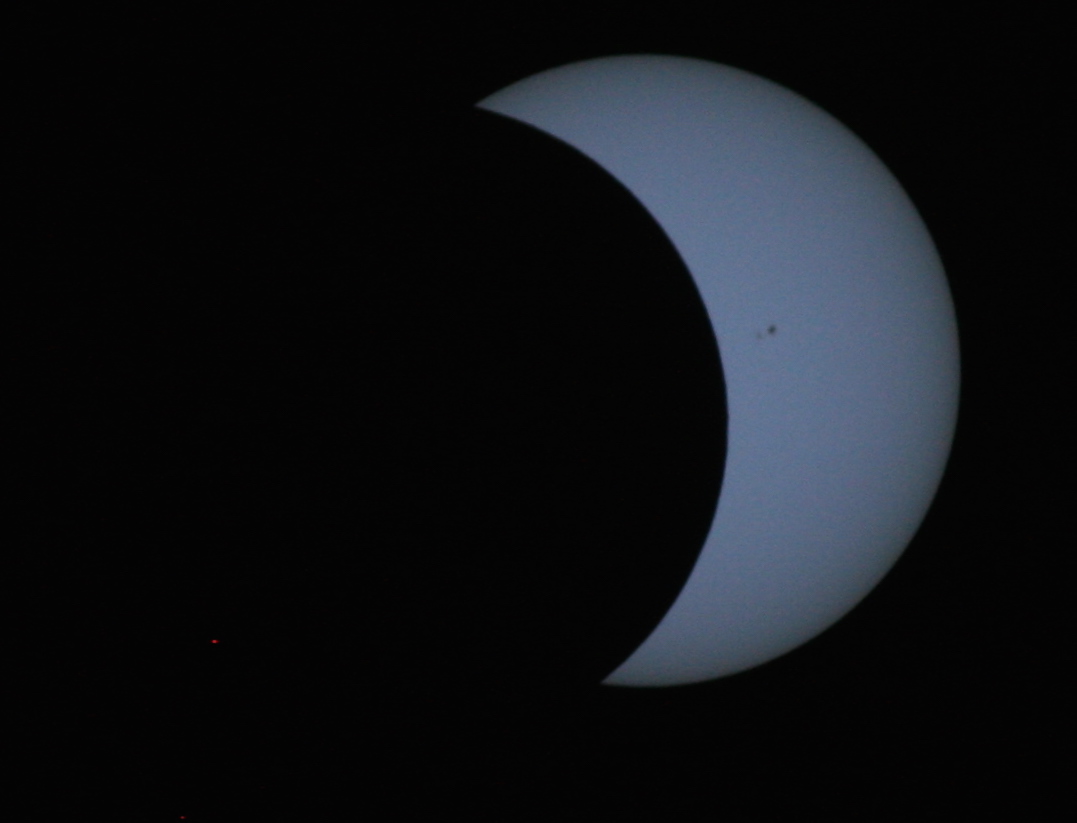 A fun effect to observe during partial eclipse phases is shown below. The tiny holes in the hat result in a splash of circular patches on the ground on a regular day. However, during an eclipse, the patches take on the shape of the eclipsed sun!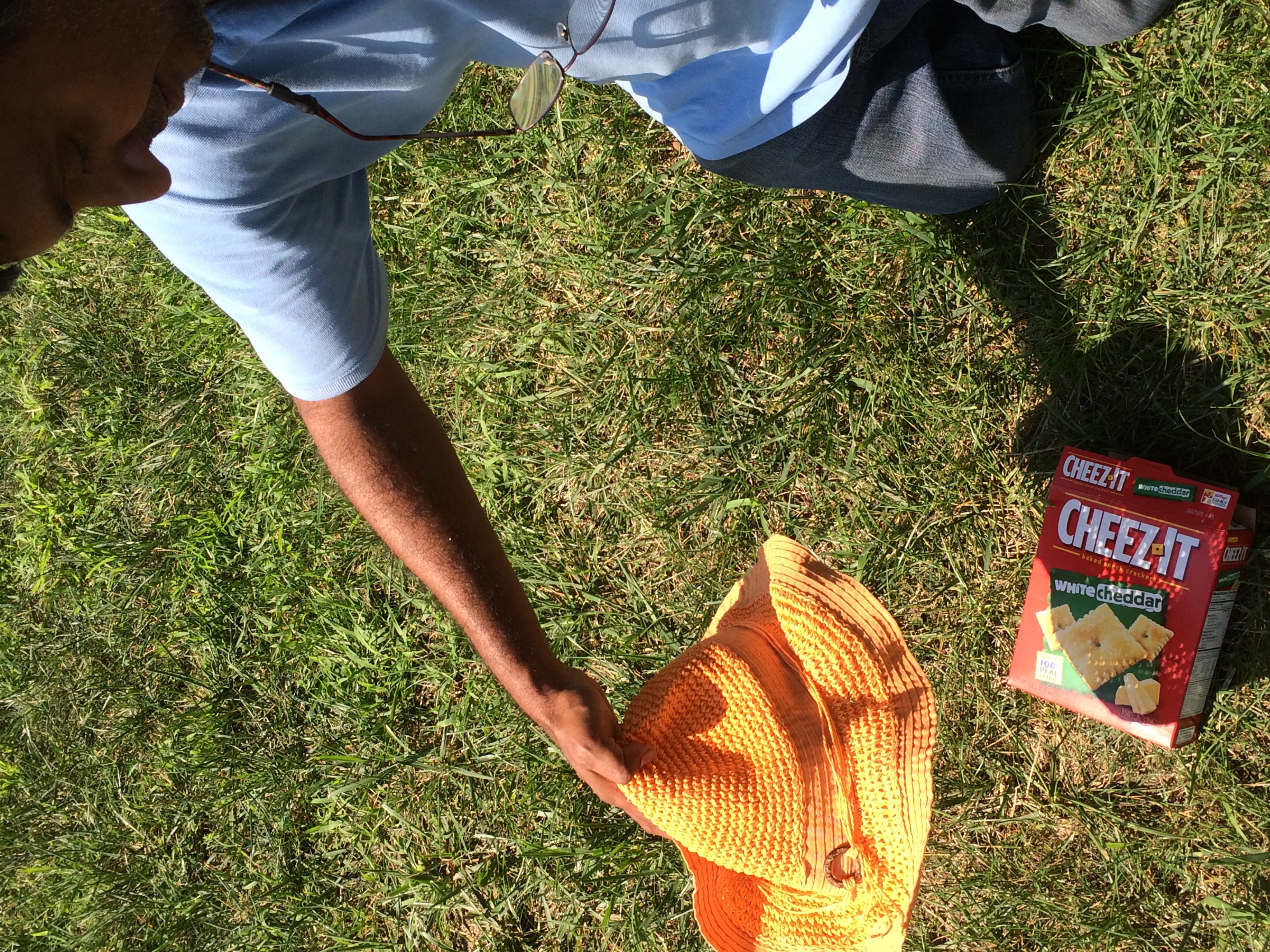 After an exciting day of observing, we went for lunch/dinner at a restaurant in Carbondale and witnessed the following recreation of the day's events!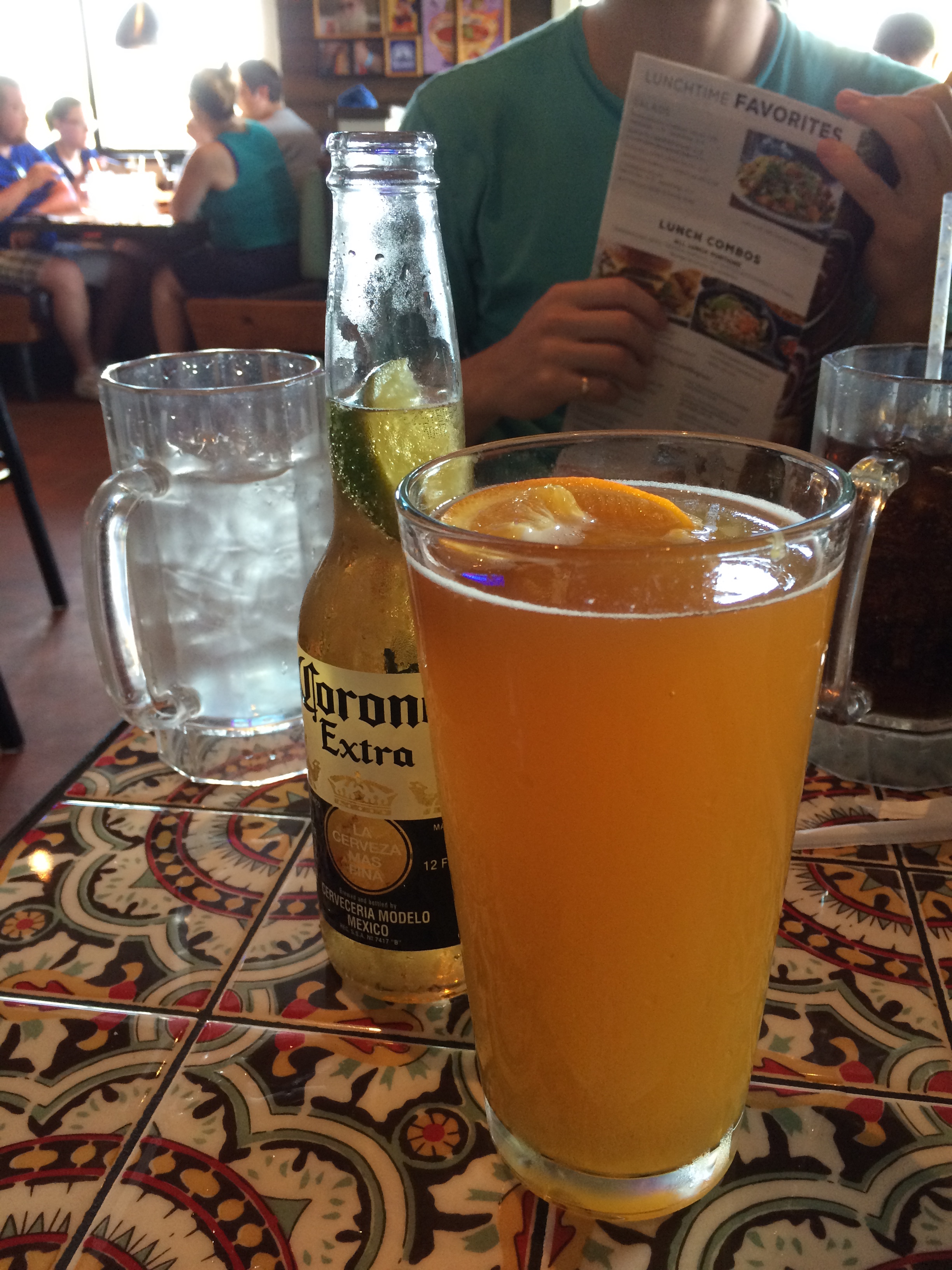 ---
Related: My Radio Interview with WJBC radio in Bloomington on August 17