Welcome to the home page of James Plath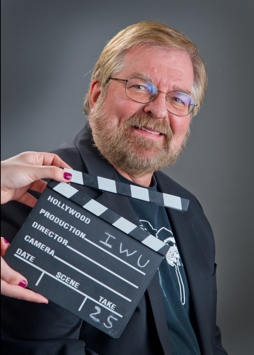 R. Forrest Colwell Endowed Chair and Professor of English at Illinois Wesleyan University, past-president of the Illinois College Press Association, faculty adviser to the campus newspaper, and president of The John Updike Society, which owns and operates The John Updike Childhood Home in Shillington, Pa.



Photo: Marc Featherly


CLASS OPERATION?
In fall 2018 I'm teaching the following classes:
Journalism 211—Newswriting & Reporting
Fine Arts 110—Film Aesthetics
Current or prospective students can access basic information about me and other courses I teach at my E-vita. For other departmental or university information, consult the Illinois Wesleyan University home page. If you need to contact me, please email jplath@iwu.edu.

Early case of senioritis? Classes getting you down? Out of school, but thinking of returning? Try this booster. Thinking of taking a semester off-campus? I highly recommend that you consider IWU's London Program, Denmark's International Studies Program (nearly everyone in Copenhagen speaks English!).


A REMOVABLE FEAST!
Feel free to download these quotes I've assembled:


THE ARGUS
One good indicator of campus life is the student newspaper. Since 1988, I've been privileged to serve as faculty advisor to The Argus, one of the oldest, continuously published college newspapers in America.



WRITING PROJECTS
I am currently working on The 100 Greatest Fictional Characters in Literature for Rowman & Littlefield and on short story and poetry collections. Click on the link below to see a sample interview from a collection of interviews with Hemingway family and friends that I did in 1999 with Frank Simons.

I've also been a film critic for various sites since 2000, and have been a longtime member of the Online Film Critics Society and a Rotten Tomatoes critic. I currently write for PopMatters and my blog, FamilyHomeTheater.


Questions or comments should be directed to: jplath@iwu.edu