Read my editorial in the
New York Times Opinion Page
on Day of the Dead
(Oct. 28, 2012)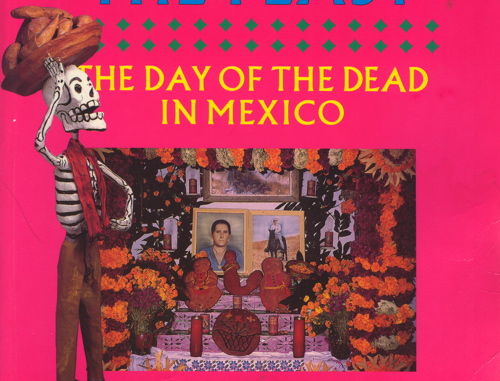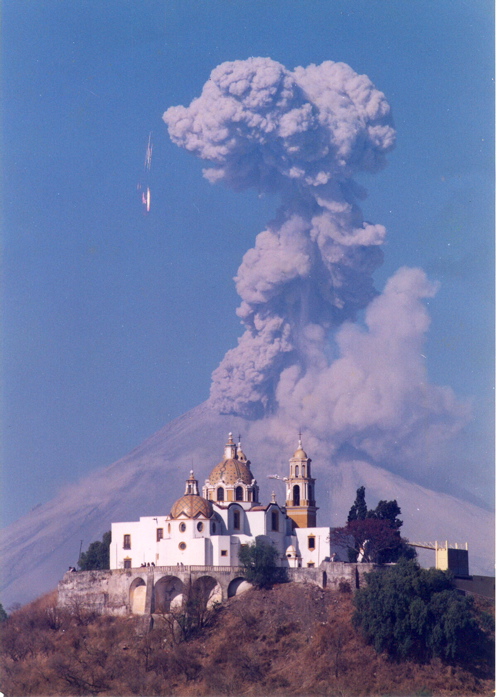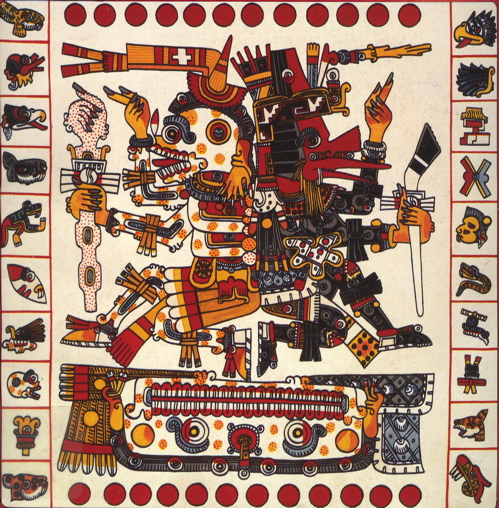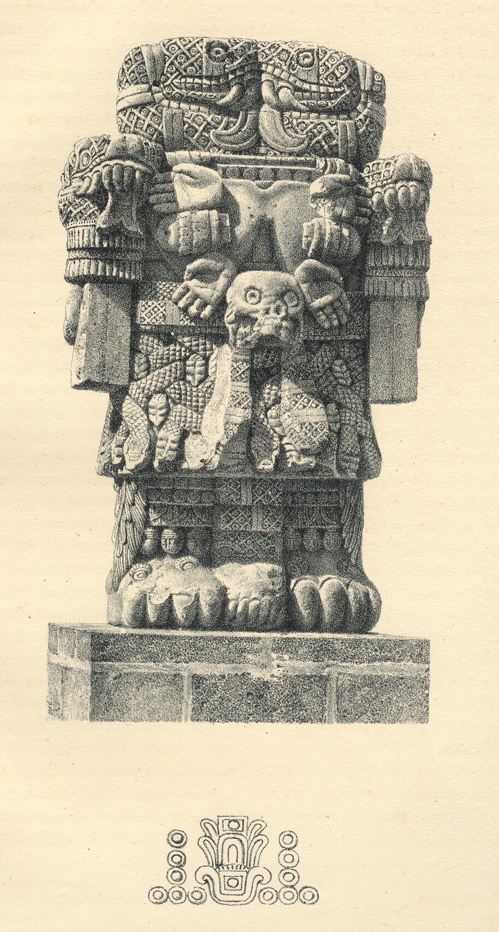 Codex Borgia - Ancient Mexican Manuscript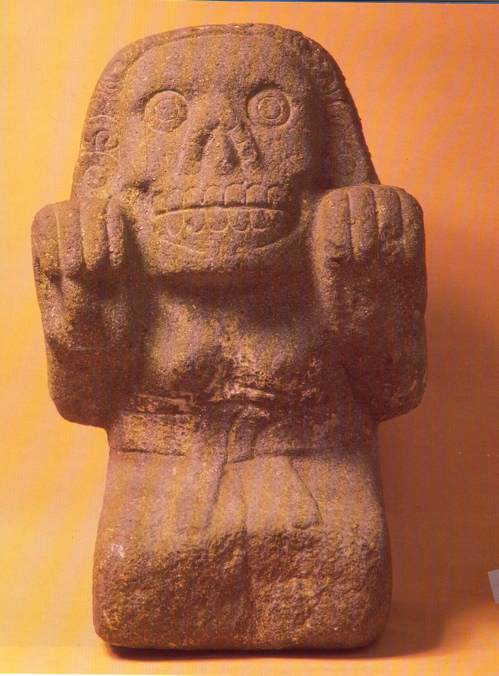 Represents
cichuateteo
- the malevolent spirits of
women who died in childbirth. (Aztec, AD 1300-1521)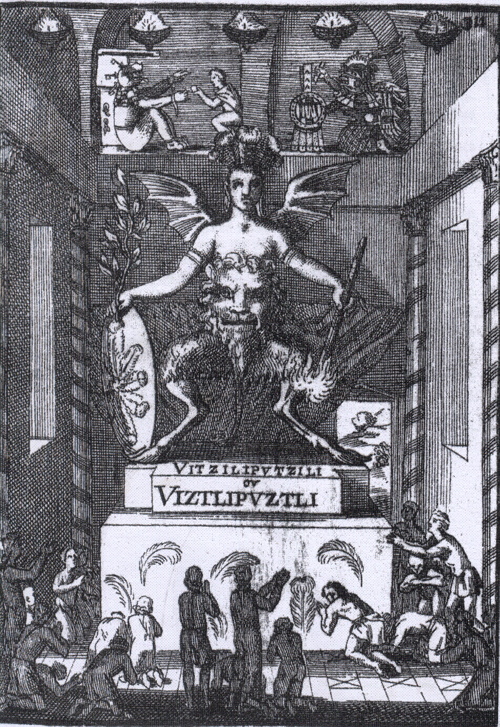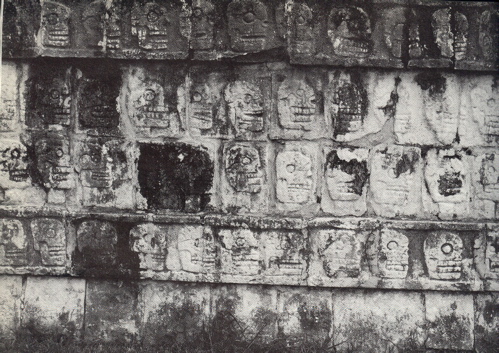 Diabolismo in New Spain
Stone sculpture representing a
tzompantli
(skull rack).
(Maya, AD 1200)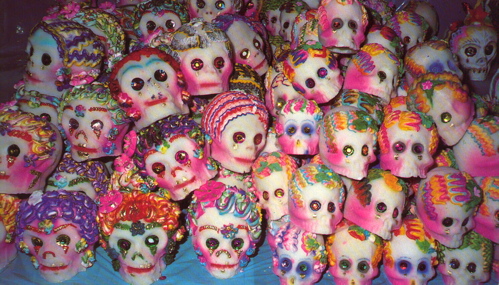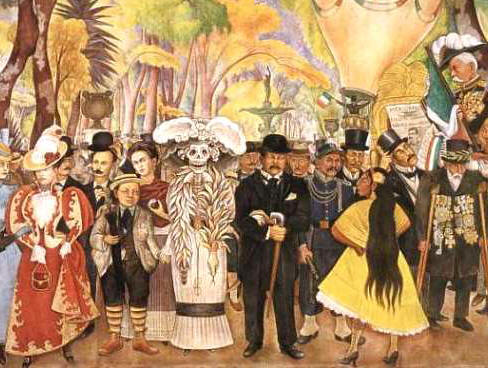 The sugar market at Toluca (
feria del alfeñique)
.
Catrina
is an icon of death invented by José
A display of sugar skulls for Day of the Dead.
Guadalupe Posada. It is a
calaca
or
calavera
, but
dressed
in
an aristocratic manner.
Posada used it as a way of criticizing the rich society of Mexico.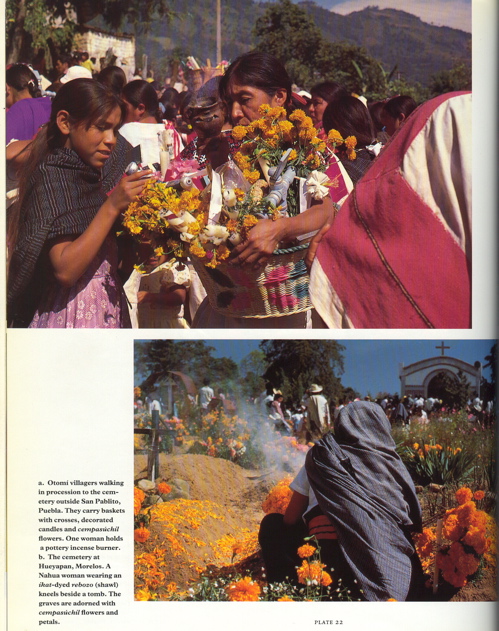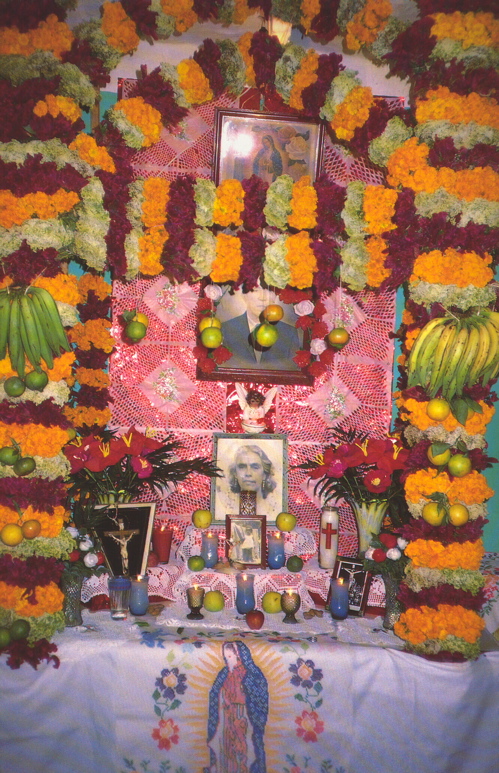 Mestizo family
ofrenda